5. July 2017, 08:07 a.m. by Mirjam Fassold
One professional and three amateurs make a perfect combination. The team celebrate their success stories on the course
For amateur golf players an invitation to take part in the ProAm is a special highlight, particularly when it takes them to Bad Ragaz. In 2017 the popular ProAm tournaments will take place on 5th and 6th of July – prior to the 21st Swiss Seniors Open. Not only the invited amateurs are thrilled, also the professionals of the European Senior Tour look forward to these tournaments. André Bossert is one of them: "Playing in the ProAm gives me a chance to meet exciting people."
"You start out as strangers from tee 1 and you're friends by the time you reach green 18," is how Swiss amateur golfer Ernst Walter describes the fascination of a ProAm tournament. This statement really hits the nail on the head. One professional and three amateurs come together more or less at random to form a team, battle together for victory and honour and get to know each other in a sporting and relaxed atmosphere. They are networking, but only on the side. The main focus is on the sporting competition – or perhaps it is more the social experience after all? "At the ProAms the most important thing is to have fun. This is also evident from the way that success stories are celebrated. You never hear as many cheers of jubilation on the greens as at the ProAms," says André Bossert. This Swiss golfer is regarded as being among the Top 10 of the European Senior Tour. Since 2016 he has been golf ambassador for the Grand Resort Bad Ragaz and the Swiss Seniors Open.
"Bossy" has spent his life on professional golf tours. ProAms are a permanent feature of his professional routine. "A very fine and usually pleasant part of my job – even although the working day is long – five hours on the course, being there for your teammates before and after the round and the dinner in the evening." This is time that a tour player gives the amateurs, i.e. the sponsor's guests. Time willingly given. "A ProAm is not a practice round," says Bossert. Although it is true that you can take a look round the course, he says, the focus has to be on ensuring a positive experience for the amateurs. For without happy ProAm guests there can be no sponsors and without sponsors there can be no tournament.
Tips from and for the professional
Even within a ProAm team there is always give and take on both sides. "I've met many interesting people at tournaments like this, people I wouldn't have met otherwise. I also have my questions when I'm playing with a captain of industry in the flight," says Bossert with a laugh. So it is quite possible for the professional to get a few tips from the amateur. That's because ProAm guests are usually successful people from the world of business, sport and entertainment who lead interesting lives and have much to talk about as well as expertise in areas outside the world of golf.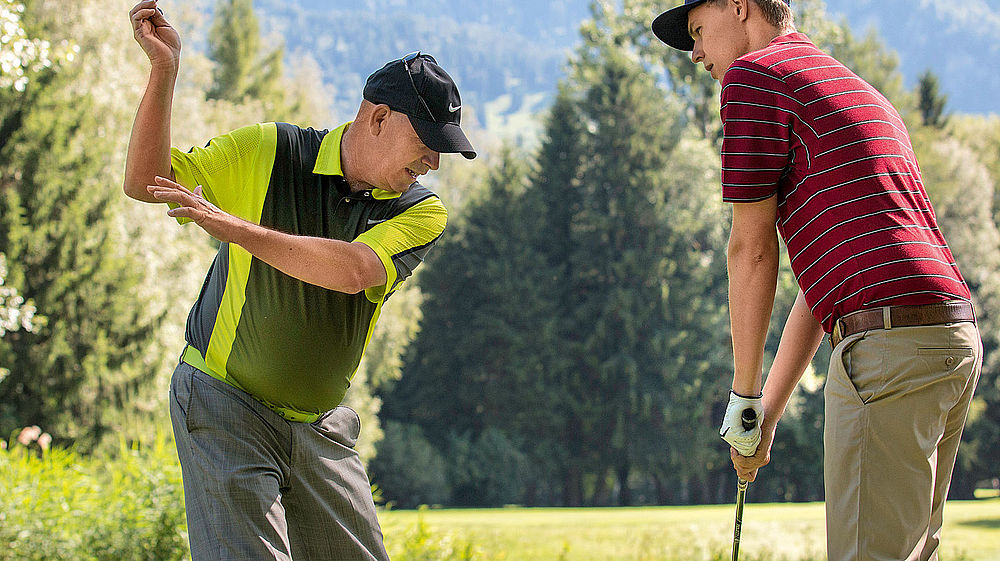 However, on the golf course it is the professional who decides the strategy for the team and gives tips in order to achieve better scores and therefore to get more enjoyment from the game. Amateur golfers never forget the advice they get from tour professionals, as the examples of former ProAm teammates of previous Bad Ragaz champions prove. "The professionals help you to read every putt line," says Maximilian Helletzgruber. His team, with professional Peter Fowler (Bad Ragaz champion in 2011), won one of the two Swiss Seniors Open ProAms in 2015. In addition, the Australian gave him valuable advice on how to improve his putting in general, said Helletzgruber. Erik Neumann is also brimming over with praise for Fowler: "His attitude and pre-shot routine inspire me and his swing tips have shown effect." Jean-Marc Grand has also been given tips by a Bad Ragaz champion, namely Rick Gibson (2014): "The tips for playing on the green were very valuable and my putting has permanently improved."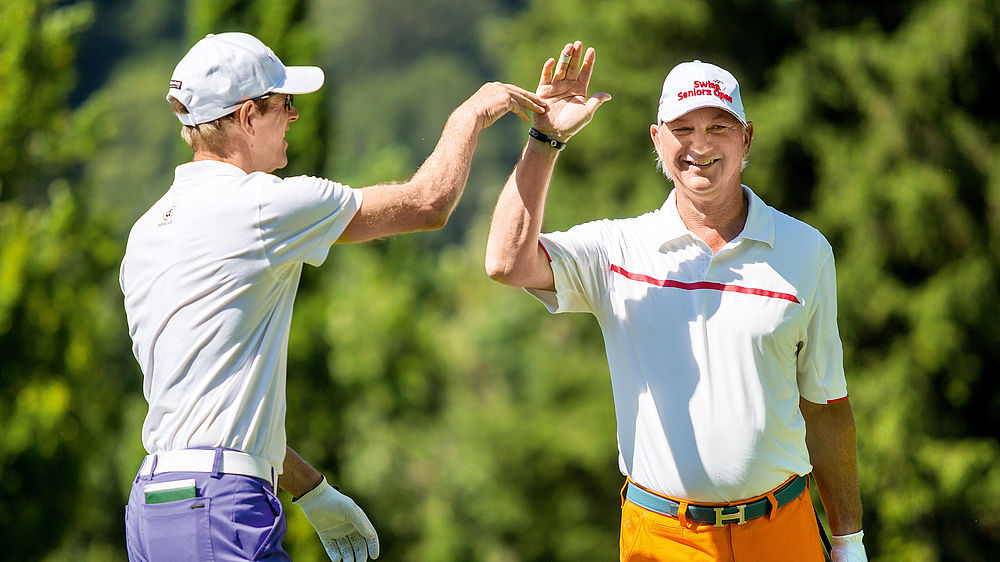 Maurice Bembridge is also doing a good job for ProAms. The fourtime Ryder Cup player and former record holder in the Augusta National is now over 70 years old, but his precise shots are still impressive. In addition to this, he is an experienced golf instructor with a great deal of tact. "I'll never forget how Maurice gave me golf instruction on the course in the middle of the tournament during my second ProAm," says Ernst Walter. On familiar terms with the legends of golf ProAms create unique experiences. It is priceless being there as a member of the team when the big names in this sport demonstrate impressive golf in a small circle and create that sense of togetherness in the flight. "In 2015 I was in the team of Peter O'Malley who hit 18 'greens in regulation' and played an incredible round," recalls Gunter J. Leibold. The Bad Ragaz ProAm of 2014 is also unforgettable experience for the German amateur: "Playing in the flight with golf legend Sir Bob Charles was the most impressive experience of my entire golf career."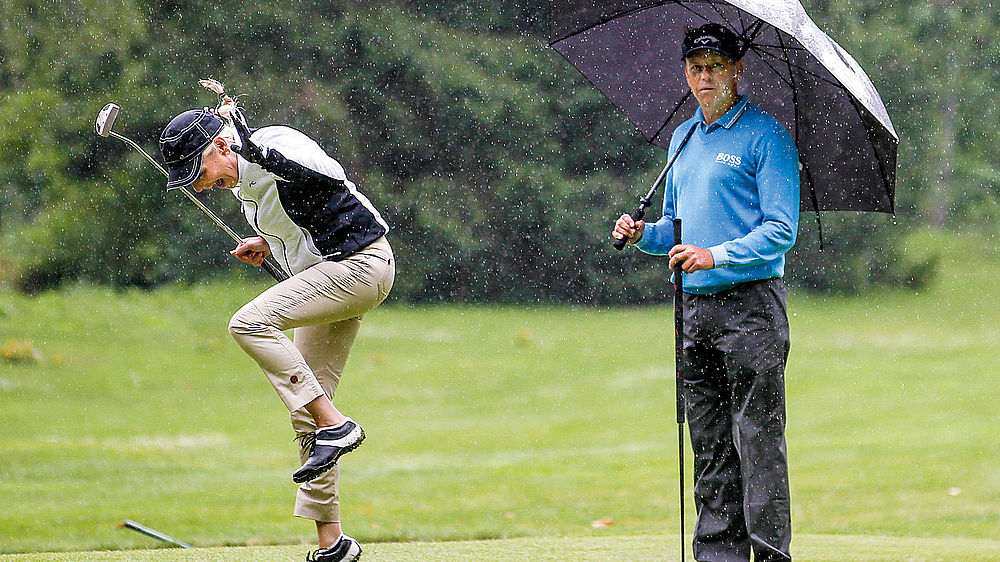 Tomas Drobny also admits that being close to the stars is appealing. "I played my first ProAm at the end of the eighties in Crans. I moved up to fill a gap and was still quite a greenhorn as far as golf was concerned. When I looked at the start list I thought they were pulling my leg. It included names like Severiano Ballesteros, Sandy Lyle and Bernhard Langer!" He then played in Philip Walton's team – this former Ryder Cup player has been regularly at the start in Bad Ragaz since 2012.
More than just good golf
ProAms are a permanent feature of every event on all professional golf tours. Despite this, there is one thing that everyone agrees on – including amateurs with ProAm experience: Bad Ragaz is unique! Not only because of the well-tended course with its old stock of trees. The Swiss Seniors Open ProAms are pure enjoyment: "Fresh fruit at tee 3, scampi and risotto at the halfway house, it really is a privilege to be here," says Andre Bossert. The gala dinners at the Kursaal are another highlight – says Andre Bossert, someone who usually prefers a workout in the gym to a meal of several courses with wine in the evening. The amateurs invited share the professionals' opinion. Erik Neumann travels from Germany each time. The ProAm invitation to Bad Ragaz is the only one he accepts throughout the whole year: "It's one of the most welcoming and most atmospheric golf events of all, embedded in a fabulous landscape and exactly such a resort, characterised by perfect hospitality."